Rape Culture Taking Over Your Timeline? These Supportive Otter Memes Are The Self-Care Tool You Never Knew You Needed!
Posted on
December 6, 2016
Ever had a day where a seemingly endless flood of rape culture saturates your timeline, leaving you in need of a serious self-care session and social media break? The flaming pile of garbage that was the year 2016 left us with many such days. (*ahem*, the 2016 American presidential election anyone?) In moments such as these, supportive otters have got your back!
The webpage http://www.femifesto.ca/supportive-otters allows you to "meet" various radically supportive otters that offer words of kindness, solidarity and self-care suggestions. The page displays randomized otter memes that appear at the click of a button, and serve as a comforting resource for survivors that are feeling frustrated, anxious or alone.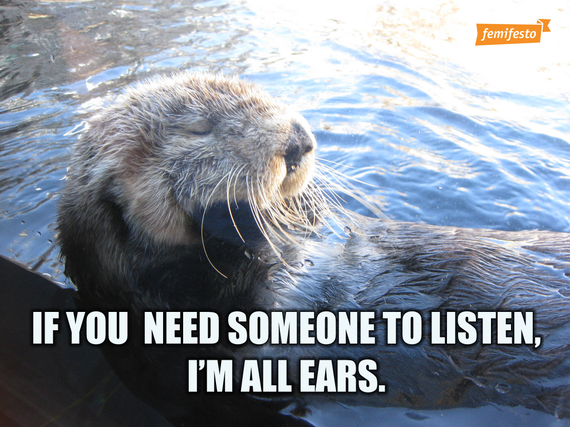 Often when high-profile cases of sexual assault are covered by mainstream media, a slew of rape culture myths dominate the discourse, and can be very difficult to tune out. The Supportive Otters page provides a safe space for survivors to take a moment to breathe, without having to turn away from their phone or computer screen.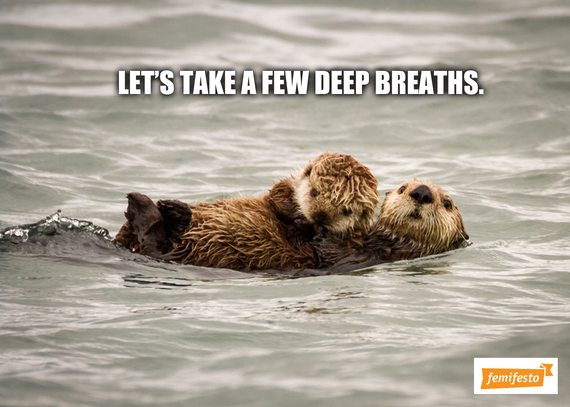 Why otters, you ask? While self-care is important, it is also our responsibility as communities to create structures of support. Otters are a symbol of community care – they hold each others hands to get through rough waters. Similarly, we can create interconnected systems of healing, protection and care for survivors. Plus, they're really, really fluffy.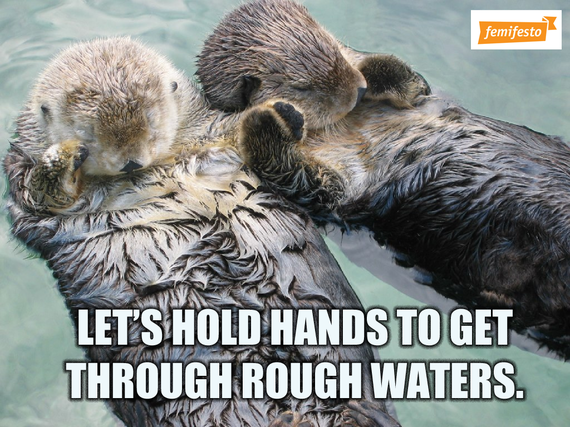 In addition to providing a survivor-centric self-care space online, the Supportive Otters page serves as a tool for allies to survivors. Being able to respond in a supportive way when someone discloses is key. However, sexual violence is in many ways still a taboo topic in our society, and as a result many struggle to find the right words to respond with when a survivor shares their story – or worse, they respond with shaming or blaming statements: "Why didn't you report it to the police?" or "Why didn't you tell anyone?" These otter memes are a helpful way to build a repertoire of supportive phrases.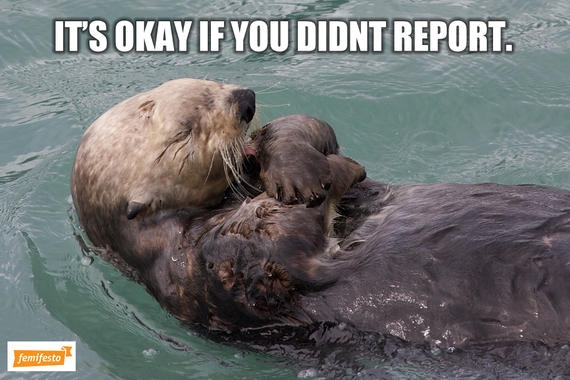 Check out http://www.femifesto.ca/supportive-otters to meet more consent culture creating otters. You "otter" feel soothed in no-time.